Ski and Chalet Holiday Resources
So you've decided you're having a chalet holiday in Meribel this year. What's next? Well, when it comes to the holiday itself, you can sit back and relax because we will take care of everything for you: whether it's the airport transfers, the ski hire, the ski lessons or the lift passes, you can rest easy knowing that we will guide you every step of the way and take all the stress out of your holiday preparations.
But there's so much to do and to see in the Alps and we can't possibly fit it all on our website. Here are few of our choice picks of websites which you might want to check out from across the web. They're all related to skiing, holidays or the Alps.
AWE365
If you're looking for adventure articles about Meribel, then you might like to check out AWE365 - the online experts in being inspired by the outdoors every single day of the year.
With skiing and boarding, as with any other hobby, it doesn't matter how long you've been doing it - there is always more to learn. So whether you're a total beginner or a seasoned veteran of the slopes, you'll gain plenty of insites from web resources like Snow Plaza. Whether you're looking for tips and tricks to improve your skiing and snowboarding, the latest snow reports, or the inside line on a ski resort you're thinking of visiting, Snow Plaza is a useful resource you should have a look at.
Ski Schools in the Alps
No matter what your level of experience, a great instructor can make your ski holiday a really memorable experience by taking your confidence on the slopes to another level. Whether you're a complete beginner or an experienced veteran of the Three Valleys, ski schools will cater for your style of skiing and teach you at a pace which you are comfortable with. If you're skiing in Meribel this winter, you won't even have to think about your ski lessons - we'll take care of everything for you. But in case you're looking further afield, we'll post the details of a few good schools here.
Ski Marmalade
To arrange ski lessons with Ski Marmalade you should call them on +33 617 34 18 00, but don't wait too long: they're very popular with beginners and veterans alike. The Ski Marmalade team consists of five experienced and dedicated instructors: Derek, Nick, Jojo, Greg and Andy. Their knowledge of Meribel skiing is about as extensive as it gets: they have well over 50 seasons in the Alps between them, most spent in The Three Valleys. You'll be in very safe hands!
Les Gets Snowsports
You can contact Les Gets snowsports on Tel: +44 (0)203 286 3189. A small professional team of highly experienced, dedicated instructors, they offer personal British tuition for all ages and abilities. These could well be worth a look if you're booking with our sister chalet company in Les Gets this ski season.
Who are you skiing with this Winter?
The Adventure Exchange
The Adventure Exchange allows skiers, boarders and other outdoor enthusiasts to 'buddy up' with like-minded people during their winter and summer holidays. If you're looking for a partner for your adventure sports vacation or ski holiday, The Adventure Exchange can connect you with people who have similar interests and similar 'must-see' places on their travel to-do lists. So, if you're looking to locate ski & snowboard partners for that ultimate vacation, it might be worth having a look at their website before you booking your ski & snowboard holidays.
The Ski Gathering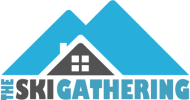 The Ski Gathering create group chalet holidays for individuals who are travelling alone. Solo travel is for groups of friends who haven't met yet, and this is a philosophy which lies at the heart of the The Ski Gathering mentality. Solo ski holidays attract all sorts of different people from many walks of life. It might be that their partner doesn't like skiing or just can't make it this year, or that they're looking to make new like-minded friends who enjoy skiing. Whatever their motivation, The Ski Gathering provides a great way for them to get together and have a holiday they'll never forget.
Feeling Frosty?
Frosty Gear | Frosty Shop | Frosty Tour
Frostygear.co.uk
Film your ultimate skiing experiences to relive with your friends afterwards. Personal Mini Video Camera Systems for skiing and extreme sports. These are an increasingly common sight on the slopes now, with skiers and boarders become ever more keen to relive that ultimate rush and brag about it with their friends afterwards. Get your best moves on YouTube before dinner is served at your catered chalet!
http://www.frostygear.co.uk/
Frostyshop.co.uk
Outdoor Winter Clothing for Skiing and Leisure: Ski Jackets, Salopettes and other ski accessories in the United Kingdom. Get the most out of your luxury chalet holiday by keeping warm and dry on the slopes. With all the right accessories, you won't just look the part, you'll feel like a pro, too!
http://www.frostyshop.co.uk/
Frostytour.co.uk
The ultimate website for Skiing Nuts - Reviews of the all the best Ski Resorts, Top Skiing Photos, Videos etc. Don't forget to tell them about your time in Meribel, surely the best resort of them all?
http://www.frostytour.co.uk/
Other Sports in the Alps
Aquascene
Water sports equipment with Aquascene
Watersports are a really big part of the outdoor pursuits community, with sailors, canoeists, rafters, waterskiers and many others forming a sub-community of waterbabies - all united by their love of getting wet. Here in the Alps, there are plenty of opportunities to get out there and enjoy the water, whether you're looking for rushing rapids or luscious lakes. Another thing that unifies watersports enthusiasts is their need for good equipment. Whether it's safety equipment, the latest kayak, or some good quality waterproofing to protect your valuables, it all costs money so it's important to get the best deal you can. Have a look at Aquascene and see what you think!
http://www.aquascene.co.uk/
Chalet Companies
Chalet holidays in the French Alps are so popular these days, offering a great means of controlling your cost during your holiday with an almost all-inclusive ski vacation. Not only Meribel, but all the resorts across the Alps are full of beautiful chalets, each accommodating small and large groups of skiers for a week at a time. These are some other chalet companies we know in other resorts

SnowTrex
SnowTrex Ski Holidays offers ski deals including lift passes in up to 1,500 accommodations and 500 resorts, with up to 100% child reduction. Bookable extras include ski lessons, equipment hire etc. With Best-Price guarantee, snow guarantee and money back guarantee, you can book with confidence. Free cancellation and rebooking possible! ABTA & Trusted Shops certified.
SkinikS
SkinikS offer Alpine Accommodation in La Rosiere and are well worth a look if you're considering going for an apartment this winter. They have three great apartments with great facilities, close to the pistes and the village centre. The apartments sleep 4-6 people, making them perfect for families and small groups of friends.
Chalets in the USA next time?
http://www.chalets-usa.co.uk/
Two chalet holidays in one year? Why not?! Once you've finished your stay with us at Delicious Mountain, Chalets USA will be happy to extend your time off work and give you a ski holiday that's quite different from the Alpine chalet experience. They offer skiing holidays and catered ski chalets in Colorado USA so, if you would like to go a bit further this winter, why not give them a look?
http://www.chalets-usa.co.uk/
Simply Chalets
Simply Chalets
Simply chalets provide a one-stop shop for anyone looking to book an Alpine Chalet Holiday, whether in winter or summer. They operate across various locations throughout the Alps, including Switzerland and Austria as well as France. So they are ideal if you're looking to travel outside the Three Valleys this winter.

They have a really wide selection of chalets, so you won't be short of insiration whether you're looking for a luxury catered chalet like La Chouette or something a little bit different - perhaps self-catering this year, a chalet hotel, or an apartment, for example. Check out their property of the week.
http://www.simply-chalets.co.uk
Ski Transfers
The flight and airport transfers are never the highlight of anyone's skiing holiday but, with so many discount flights available to Geneva, it's very likely that your chalet company will encourage you to fly to Geneva Airport. This is not only the closest airport to most of the big French resorts, but also one of the best served in terms of regular flights from the UK. But, of course, this creates a new problem: how do you get from Switzerland to your French resort? This is where airport tranfer companies come in. Most chalet companies will help you find a good transfer company who will provide you with a safe and comfortable transfer by minibus to your chosen resort. However, if your chalet owner prefers not to get involved in this side of things, we will be building a list of airport transfer companies to help you find a safe and easy airport transfer.
www.snowlinx.com
Snowlinx provides affordable, family friendly transfers to Courchevel, Meribel, Val Thorens, Val d'Isere and more. We offer this hassle-free service to Geneva, Lyon, Chambery and Grenoble airports. See www.snowlinx.com to BOOK ONLINE or find out more
http://www.snowlinx.com/